Our weekends include Tai Chi, Qi Gong and Guided Walks which are suitable for all ages, and levels of fitness, all abillities.
Come to Ridge Hall – the Ridge is a magical location within the North Yorkshire Moors National Park – with panoramic views of the coast and hills around Staithes.
Join a small group of likeminded people (maximum participants – 12) to experience activities aimed at guiding the individual towards a more constructive physical and mental apporach to life and the world.
Put together a group of your own, friends and family.
A holistic approach and programme of exercise and relaxation, motivation for mind and body.
To help you enjoy life and to be the best that you can be.
About Your Stay
Accommodation will be in the beautiful converted barns at Ridge Hall – Oak & Willow. All rooms are en suite and breakfastboxes / a simple lunch of homemade soup, cheese, bread will beprovided in the cottages.
Please advise at the time of booking of any dietary requirements/allergies.
There will be a light ploughman's supper on the Friday nightand a more formal dinner at Ridge Hall on Saturday night- the latter includes 1/2 bottle of wine per person.
Cost will depend on the number of participants,but will be from £150pp for the the cost of the cottage accommodation and based on 2 people sharing.Which varies depending on the time of year / availability.
The Activities
Activities can be varied, subject to group and individual needs – but typically could be
An hour of Qi Gong before breakfast, a morning session of Tai Chi, when we would study The Form, an afternoon walk and an evening session of Tai Chi and Qi Gong – or perhaps some stretching yoga or balancing exercises on the field, weather depending.
Friday
4-6pm Arrival. meet/greet
6-7pm ish (weather dependant) an evening stroll which may take in the local pub, could involve picking hedgerow fruits…
8pm Supper, a light meal in the cottages, discuss the forthcoming weekend events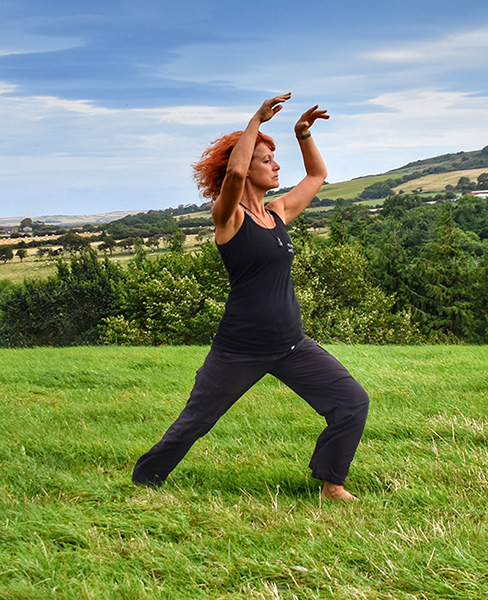 Saturday
8-9.15am Qi Gong
9.15-10am Breakfast, in the cottages
10am-12 noon Qi Gong and Tai Chi
12-1pm Body balancing – Key exercises for specific difficulties such
as arthritis, depression
1-2pm Lunch, in the cottages
2-4pm A countryside walk
4pm ish – 5pm Tea break
5-6pm Kettlebell / yoga / gym training, to suit
6pm Free time, or help to make dinner in Ridge Hall's lovely
kitchen, with Mrs A. (our 4 oven aga)
8pm Dinner at Ridge Hall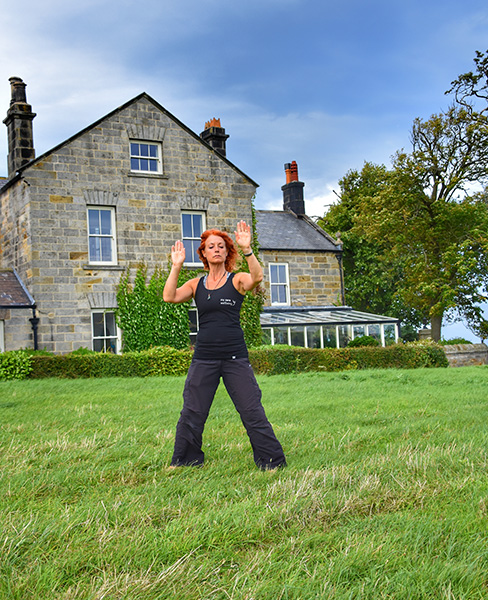 Saturday
8-9.30am Qi Gong
9.30-10am ish Breakfast in the cottages
10.30-12noon Tai Chi
12-1pm Cross country job / run / power walk as appropriate
1-2pm Lunch in the cottages
2-3pm Discussions, body balancing exercises
3-6pm Dependant on the group, weather, thoughts…
the afternoon could be
Harder physical exercise – circuits / kettlebells
Gentle physical exercise – yoga / tai chi
Motivational movement – Qi Gong, balancing / stretches, etc
Fun skills! Jam / chutney making
Baking / Pastry making
6-7pm Packing and farewells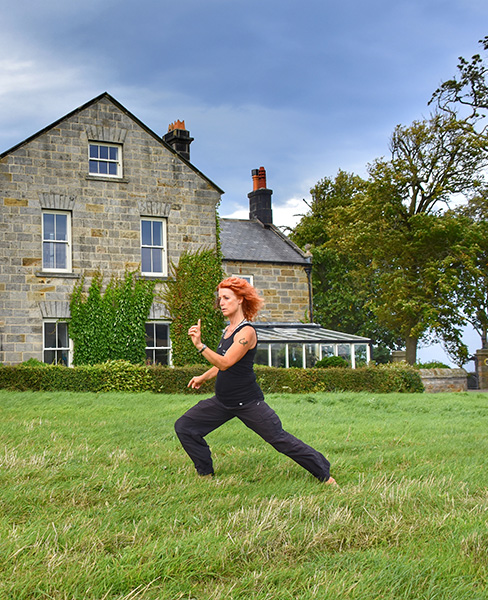 Other activities we can arrange include kayaking, paddle boarding and sailing at Saltburn (these are chargeable extra).
A single session of Qi Gong or Tai Chi for one hour will be £10 per person, based on a minimum of 2 participants.
Enquire about our Holiday Cottages, Shepherds Hut and Life Balancing & Wisdom Movement